Our site may contain affiliate links. Read Advertiser Disclosure policy here.






The E terminal in Hartsfield International Airport has a nice little Sky Club. This Sky Club used to be one of the old Business Elite lounges, hen it got remodeled, with nice showers to boot!

The shower section is towards the back of the lounge and actually has a separate entrance. Today, the shower entrance was blocked off. It's a nice and quiet section of the lounge.
The showers are first come first serve. So if you want one, just walk up and show your boarding pass to get a shower stall or put your name on the waiting list. Usually they have at least one available as was the case tonight.
The lounge is clean, white and red color scheme subway tiles. The bath products are Jaura with soap, shampoo and conditioner located in the shower section. Other items like combs and toothbrushes can be found at the front desk.
The shower itself was clean and fresh. It doesn't have that warm musty feeling of some European carrier lounges. It was clean, cool and fresh. Just the way you need it when you are trying to cool down from a long day of travel.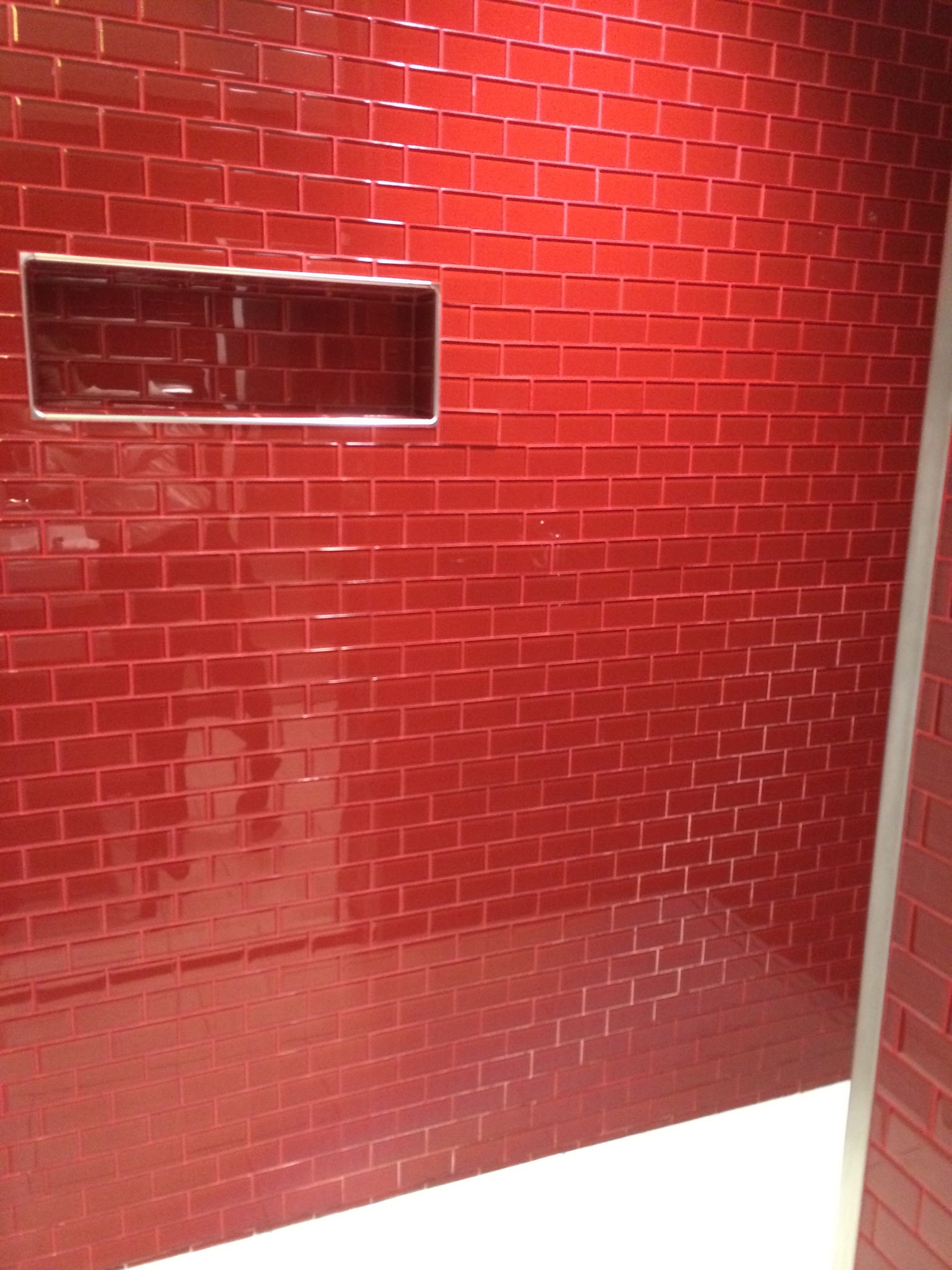 Bottom Line
The showers in the E Terminal Delta Sky Club in Atlanta's Hartsfield International Airport are nice. I'd go out of my way to visit this terminal and lounge. Not only because of the shower but because the terminal has the best restaurant in the airport, One Flew South.
Editorial Note: Opinions, analyses, reviews or suggestions expressed on this site are those of the author's alone, and have not been reviewed, approved or otherwise endorsed.