Our site may contain affiliate links. Read Advertiser Disclosure policy here.






Singapore Air flight 317 left London on January 5, 2014 but never made it to its destination. On the way to Singapore at 1:03 am oxygen masks were deployed as the A380 was carrying 467 passengers and 27 crewmembers onboard.

I don't know about you, but I'd be a little nervous if I was ever on a plane when oxygen masks were deployed, especially a large plane like the A380.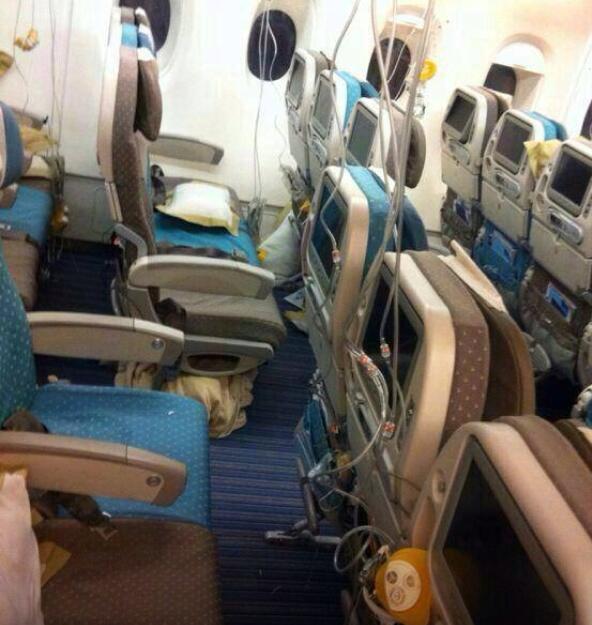 Singapore Airlines released a statement saying:
Flight SQ317, an Airbus A380 operating from London to Singapore, diverted to Baku in Azerbaijan on 6 January 2014 as a result of a cabin depressurisation. Oxygen masks were deployed and the aircraft landed uneventfully at Baku airport at 01:03 (local time). There were no injuries to the 467 passengers and 27 crew on board.

We are seeking clearance from local authorities to transfer affected customers to a hotel until a replacement aircraft arrives from Singapore.

Customers may wish to contact our Reservation and Ticketing Office in Singapore at +65 6223 8888 for assistance.
This report mentions something about a door being inspected in London after complaints about the door on the inbound flight. The door was inspected and the plane was cleared for flight.
According to Singapore's Facebook page, a replacement aircraft is on the way to pickup the passengers and take them to Singapore.
Here is an update on flight SQ317, which diverted to Baku, Azerbaijan earlier today due to a technical problem. A replacement aircraft has now departed Singapore bound for Baku and is due to arrive at around 2300hrs, 6 January, Baku local time. It is expected to arrive in Singapore in the early afternoon of 7 January, Singapore local time.

As we do not operate regular flights to Baku, Singapore Airlines staff have been sent from both Istanbul and Moscow to provide assistance on the ground.

We sincerely apologise to affected customers for the inconvenience caused by the diversion and the lengthy delay encountered at the airport in Baku.
Thankfully the plane landed in Baku, Azerbaijan safely and no injuries were reported.
Related Posts
Sign up for Email || Twitter || Facebook || Tips & Tricks
Hotel Offers || Airline Offers || Bank Offers || Cash Back Offers
Editorial Note: Opinions, analyses, reviews or suggestions expressed on this site are those of the author's alone, and have not been reviewed, approved or otherwise endorsed.